History of current cars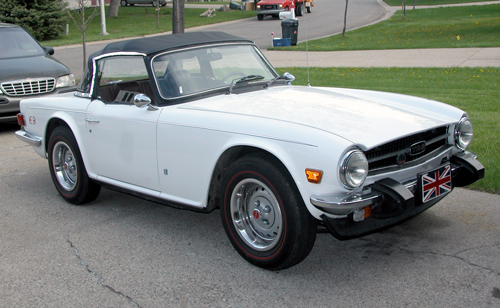 White 1975 TR6 purchased in Muskegon Michigan in October 1993 from a retired fire fighter. He was the second owner of the car. The first owner drove it until engine "quit working". Bob purchased it and had the engine repaired. He could no longer get into or out of the car because of his arthritis. That is when I purchased it from him
I have found that neither original owner or second owner knew much about repairs. It has taken me 15 years to fix all the problems that they either did not fix or caused. There are still several things that need to be done and now that I am retired I will have the time to get it done.
Blue 1975 TR6 is a parts car.
This car came with a black TR6 that I purchase a few years ago. I sold the black car and kept the blue for parts.